100% MONEY BACK GUARANTEE

CLINICALLY EFFECTIVE DOSES

No estrogenic ingredients

Science Backed Ingredients

MADE IN
CANADA

QUALITY ASSURANCE
Want to build more muscle?
Want to improve your workout performance, train more intensely, longer, while reducing muscle soreness?
Want to lose fat and maintain more muscle while cutting calories?
Like all of our supplements, POWER contains full, clinically effective doses of the most important and proven ingredients to take during or after your workout so you can see better results from your efforts.
If you want to boost your gains in either performance, strength, fat loss, or gaining muscle, then you'll want to take POWER before, during, or after each workout.
And, hey, if you don't absolutely love it, don't worry.
We'll refund your money, no questions asked, within 60 days of the purchase.
So give POWER a try today!
Improve the quality of your workouts, and the results you get from them!
Ingredients Backed By Science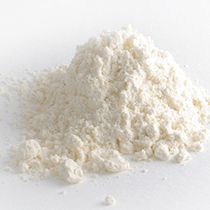 Creatine
Monohydrate
5 grams
L-Carnitine
2 grams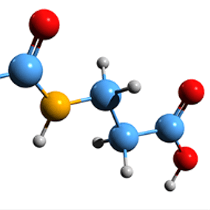 Beta-Alanine
3.6 grams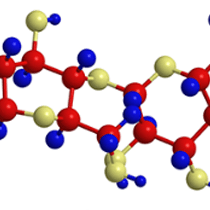 Betanine
2.1 grams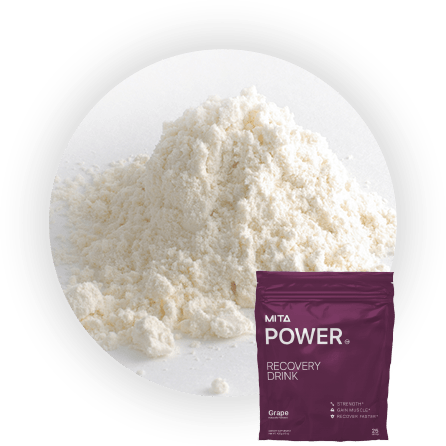 Creatine Monohydrate
(5 grams - $40 value)
Creatine is one of the most proven and studied supplements available on the market. Not only does it help with recovery, it improves strength, endurance, and may even act as a nootropic, improving mental performance.
If you're cutting calories to burn fat, you want to take 5 grams of creatine monohydrate to help preserve muscle. And if you're trying to gain muscle and strength, you should also supplement with 5 grams of creatine monohydrate to recover faster and improve muscle and strength gains.
Creatine is a molecule that our bodies produce. But supplementing with creatine won't shut down your body's ability to produce creatine. Meat, fish, and eggs are also good sources of creatine [1][2].
We use creatine monohydrate because it's the form of creatine with one molecule of water attached to it. It's the most studied form of creatine with the most benefits, that garners the greatest results.
We also include creatine monohydrate in it's full, clinically effective dose of 5 grams in every single serving of POWER. And, contrary to urban myths, long-term supplementation with creatine is not bad for your kidneys.
Research shows that supplementing with creatine monohydrate:

L-Carnintine
(2 grams)
L-carnitine is a compound that you can find in food, mainly meat products, that the body also produces from lysine and methionine.
Most of the L-carnitine found in your body is in your muscles. The main purpose of L-carnitine is to produce cellular energy, but it's also useful in liver diseases, mental issues like depression, metabolic health, among other potential benefits.
We used L-carnitine tartrate because tartrate is a salt that increases the absorption of nutrients like L-carnitine.
Research shows that supplementation with L-Cartnitine tartrate: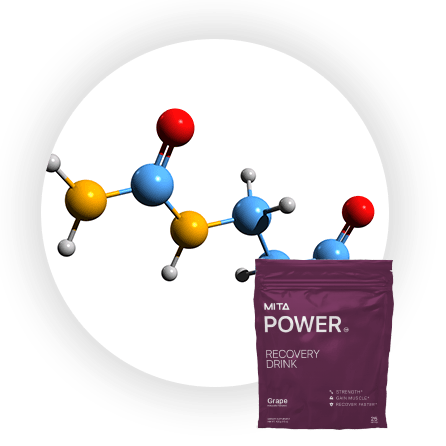 Beta-Alanine
(3.6 grams - $20 value)
Beta-alanine reduces muscle fatigue by regulating the amount of carnosine is stored in the muscles, increasing the amount a muscle can be worked before it fatigues.
Research shows that supplementation with beta-alanine: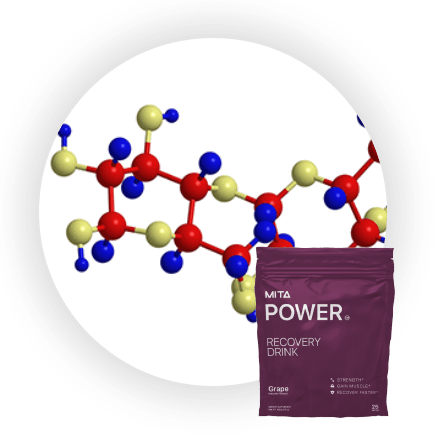 Betanine
(2.1 grams - $23 value)
Betaine (trimethylglycine) is an active metabolite of choline in the body and a component of beetroot. It serves a vital role in methylation in the body alongside folate, and is an osmoregulator like creatine. Betaine is also a possible ergogenic aid.
Betaine is a methyl donor either directly donating a methyl group (a molecule that is a vital component of many physiological functions, including DNA production, fat metabolism, cellular energy production, and more), or it actives folate molecules, both of which can go on to donate methyl groups to other parts of the body.
Betaine also helps balance fluid inside and outside of cells.
Research shows that betaine increases strength and muscular endurance. [27][28]
We Use No Artificial Sweeteners
or Dyes or Chemicals
Everything we put into our supplements is all-natural. While artificial sweeteners aren't poisonous, studies show they're also not great for your health. While natural sweeteners have been shown to have positive benefits. So, we opt for the all-natural approach for coloring and flavoring.
We use stevia and fruit extracts to act as sweeteners for our powders, and allow the natural color of the collective ingredients to show, without altering it. (1) (2) (3) (4) (5) (6) (7) (8)
Every Supplement is
Lab Tested For Purity
We send all of our products and every batch we produce out for third party testing to ensure there are no foreign substances such as metals.
What you get from each supplement is only the best, purest ingredients, backed by science to work, and we test to make sure they're in their full amounts.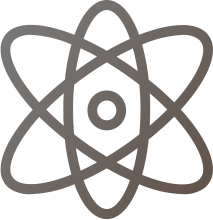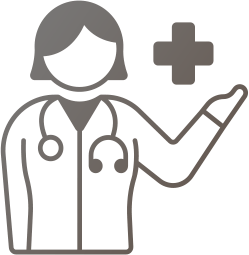 Call Us Crazy, But We Use Clinically Effective Doses of Only Science-Backed Ingredients
What you'll see many - almost all - companies do is hide the amounts of ingredients they include in 'proprietary blends', or some kind of formula or blend, or they just include a fraction of an ingredient to have it on the label.
We list out all of our ingredients to show you they're in their full, clinically effective doses. Meaning, if an ingredient takes 5 grams to be effective, that's how much of that ingredient we put into the supplement, because anything less won't have the desired benefit. And every ingredient is backed by science to give the desired benefit of the overall supplement.
Money Back Guarantee
Our guarantee is pretty simple. If you don't love what you've purchased, we'll give you your money back if it's within 60 days of the purchase.
We've done all of the work, research, trial and tests to create the best supplements on the planet that solve real-world problems, but if they're not right for you, just let us know and we'll issue you a refund. This only applies to a single supplement. If you buy multiple bottles, use them all, and then want a refund, we'll give you a full refund for the initial bottle.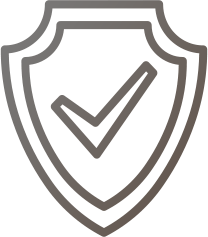 How to Use
POWER can be used pre, during, or post workout. For pre workout, using it alongside DRIVE helps improve energy, performance, and endurance while training. I prefer to use it as an intra workout supplement, consuming it in a water bottle while I train.
Just add a single scoop to water, mix, and enjoy. There's no need to double-dose, as each serving has a full clinically effective dose of each ingredient.
Regardless whether you take one scoop before, during, or post workout, POWER helps improve performance, recovery, and increase the results you get from your training and activity.
Reviews
Customer Reviews
Write a Review
Ask a Question